Do you want to upgrade your project or repair your pool?
Astro Piscines provides the same service as for a new construction.
Over the years, Astro Piscines has made pool renovation one of its major specialties. If you want to repair a damaged wall covering, choose from our wide range of wall tiles (liner/reinforced PVC, natural stone, mosaic and porcelain stoneware).
Choosing to renovate your pool with reinforced PVC guarantees high tensile strength. Compared to a standard liner, it is reinforced with a polyester weft, thanks to its double thickness. In addition, it has very good dimensional stability and ensures a high level of longevity.
We imagine for you a new swimming pool that has style, integrating the latest technological and aesthetic innovations such as the integration of a spa and a counter-current swimming system. To enjoy your summer evenings, we can install a heat pump heating system for water at 28° and submerged lighting. We also offer work : such as the creation of a staircase, the repair of your terrace, the change of your filtration system, the installation of a submerged safety cover… Whatever type of renovation you want, our teams will help you upgrade your property.
We guarantee you a fully customized project according to your desires.
If you would like information regarding renovation rates or deadlines, please do not hesitate to contact us!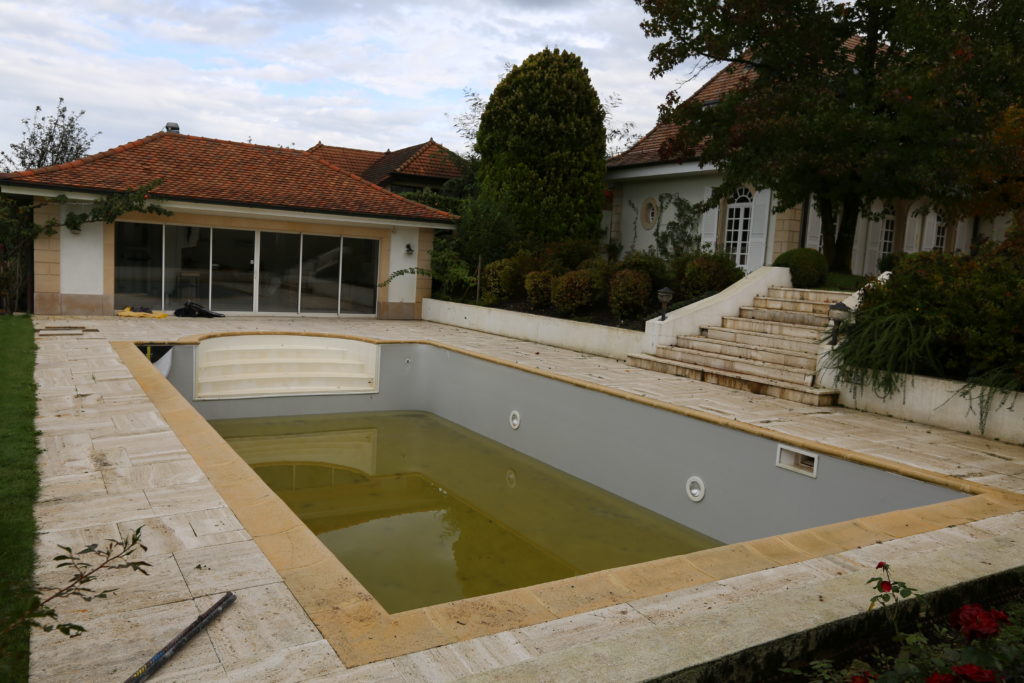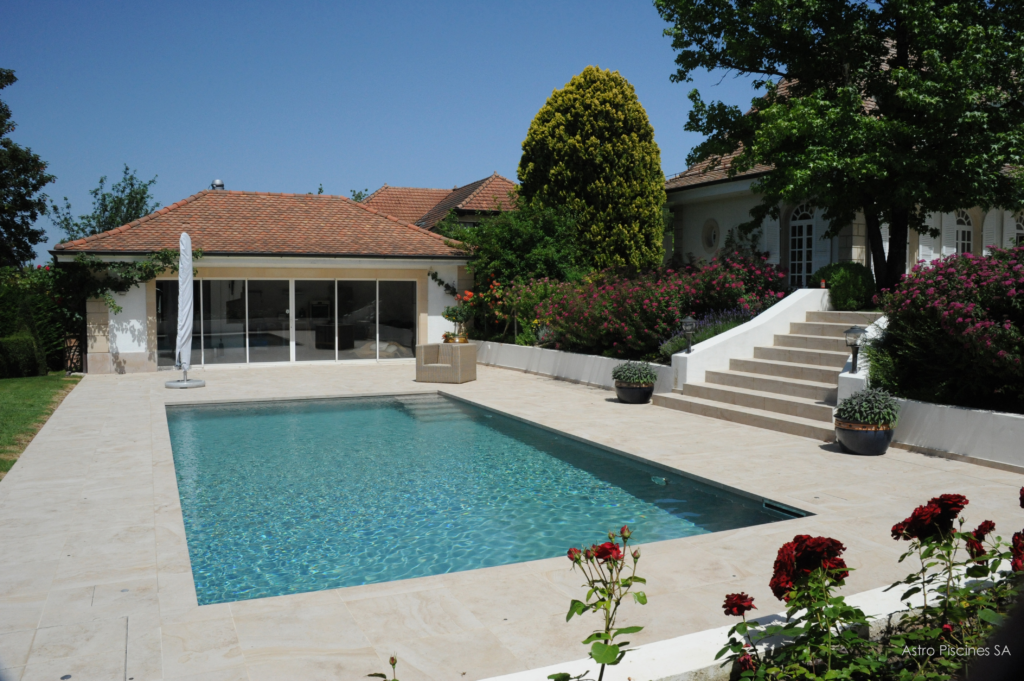 Enjoy your pool for longer with a heat pump
Switzerland has many advantages, but you are only a few degrees short of being able to swim from April to October in water at 25 to 26 degrees. Don't worry, you can easily get these bathing water temperatures thanks to the new high-performance and quiet heat pumps that the manufacturer Hayward has carefully designed for you!
One of the most powerful on the market, the SumHeat Fi range of heat pumps is suitable for all installation configurations, both in construction and renovation. Side suction, for better efficiency and cold air discharge from above, preserving comfort, including noise, in the surroundings. In silent mode, the idling heat pump even becomes very quiet.
Its Full Inverter technology allows it to operate down to -15°C and the heat pump modulates its power according to the climatic constraints and the real needs of the pool. It thus provides its owner with energy savings of up to 30% in control mode. The user also gains in performance thanks to the R32 fluid used, which has an impact on the greenhouse effect.
Its automatic defrost system also allows it to optimize defrost cycles to protect the heat pump.